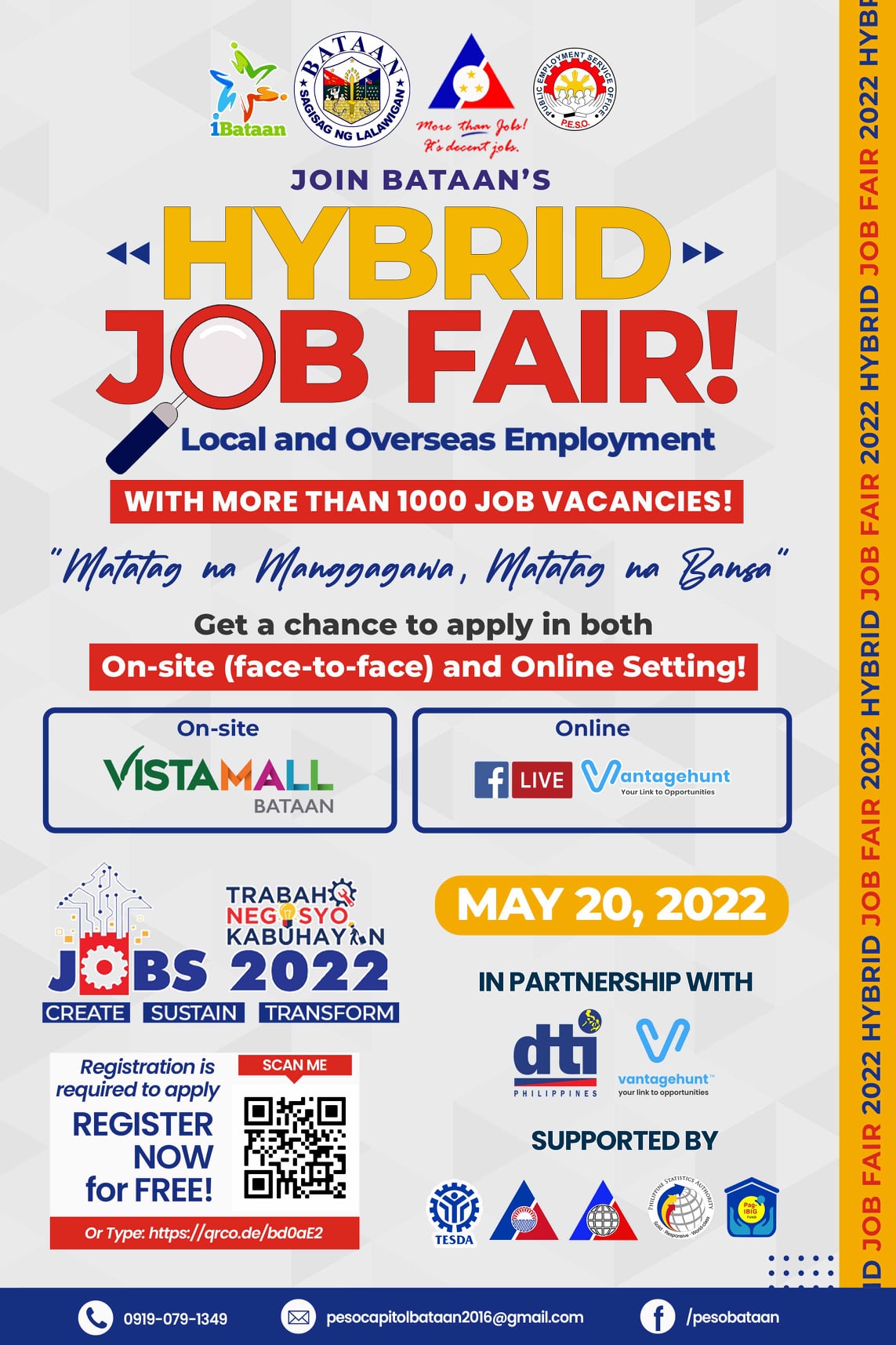 2022 Bataan Hybrid Job Fair
MAY 2 to 19, 2022 - PRE-REGISTRATION | MAY 20, 2022 - ON-SITE JOB FAIR - Vista Mall Bataan
Following the de-escalation of alert level systems and decreasing cases of COVID-19 cases in the Province, the Provincial Public Employment Service Office (PESO), in coordination with the Department of Labor and Employment (DOLE) Bataan, will spearhead the conduct of the 2022 Bataan Hybrid Job Fair tentatively on May 20, 2022, in observance of the National Labor Day. This hybrid job fair aims to spark hope and optimism to the hearts of every Bataeño job seeker and local business in the province as the economy gradually and safely reopens..
In this hybrid activity, the pre-registration will be done online from May 2-20, 2022 while the submission of applications and interviews will be done simultaneously via online at Vantagehunt.com and face-to-face at Vista Mall Bataan on May 20, 2022. Moreover, the online application will be extended until May 22, 2022 to accommodate employed Bataeños interested to participate who are not available during the job fair on May 20th.
For the latest updates on this event, please check on our Facebook account, PESO Capitol Bataan, https://www.facebook.com/pesobataan. Stay tuned!
PRE-REGISTRATION
---
Kindly fill-out the form below.
PRE-REGISTRATION IS CLOSED